There's no place to hide from our team of Certified Digital Forensic Examiners.
---
Digital Forensics Examiner
For criminal, civil, and corporate investigations, our experts specialize in a wide range of digital forensic disciplines, including computer forensics, network forensics, forensic data analysis, and mobile device forensics.
We investigate matters that involve digital devices and evidence. Three major sources where digital evidence can be found are Internet-based services, stand-alone computers or devices, and mobile devices. Together, we possess over 30 years of experience uncovering digital footprints that were once thought to be deleted forever. Our digital forensic services, including expert preservation and analysis, are backed by the expertise of our team of digital forensic examiners that includes our Founder, Louis Cinquanto and Managing Director, Jason Silva.
Our digital forensic investigation will leave no stone unturned. We expose the forensic artifacts that are left behind in order to create a timeline of events and uncover the truth. We offer our services in the Tri-State area, including Philadelphia, PA, the surrounding regions of Bucks, Lehigh, and Montgomery Counties, as well as in NJ, DE, and NY. We're also a nationally recognized company providing forensic discovery services throughout the entire country.
Together, we possess over 30 years of experience uncovering the digital footprints that once were thought to be deleted forever.
Our process begins with forensic collection, including:
Computers & Servers (Laptops, Desktops, Servers & Networks)
Mobile Devices (Phones, Tablets, iPads & GPS)
DVR Surveillance Systems
Cloud Based E-mail (Gmail, Yahoo, Hotmail, Verizon, etc.)
Social Media Accounts (Facebook, LinkedIn, etc.)
Websites
Damaged and Encrypted Devices (JTAG, Chip-Off)
CONTACT US
---
In matters that require the identification, preservation, and examination of digital devices and evidence, Cornerstone applies scientifically accepted and validated processes that will hold up in a court of law. Our team utilizes the latest digital forensics tools and scientific methods to collect evidence and uncover digital activity. Cornerstone's digital forensic experts specialize in various fields, a factor that enables our team to provide comprehensive investigative services. Whether you need a corporate investigation expert, call detail records expert, mobile phone expert, or digital crime expert, we will assign you an expert that best suits the unique needs of your case.
Our team of certified digital forensic examiners works to extract critical data from nearly any electronic device. Under our team's guidance and expertise, we preserve your data according to standard forensic procedures to be used in current and future litigation, utilizing the same advanced technologies employed by the FBI.
Some of the areas we investigate include:
USB Activity
Email activity
Program & File Access
Recovering Deleted files
Date & Time Stamps
Internet Artifacts (Searches, Webpage Visits & Chat Logs)
Location & Calendar Information
Cloud Based Web Mail
Text Messages & Deleted Text Messages
Call Detail Records
CONTACT US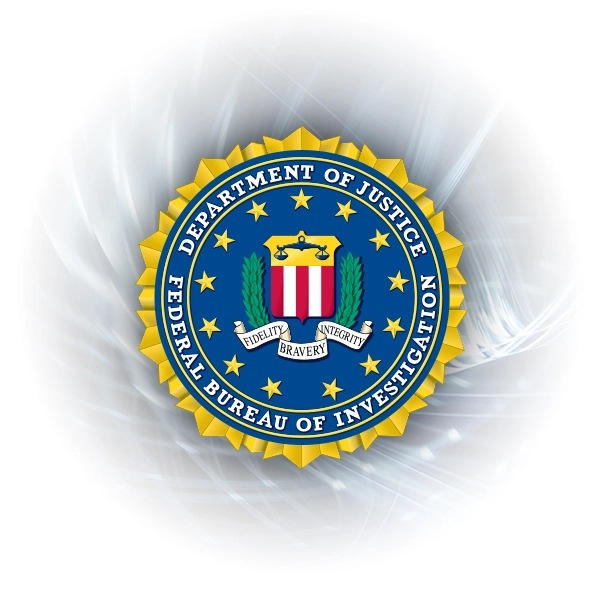 ---
Corporate Investigation Services
We provide a broad range of digital forensics services to both small and large businesses. Our corporate investigation services are designed to expose unauthorized use of company resources by employees, ensuring effective enforcement of non-compete agreements.
Our team can accurately trace the possession and handling of employees' digital data to reconstruct past events or activities such as theft of trade secrets, use or abuse of IT infrastructure & services, and evidence of misconduct, policy violation or illegal activity.
File Recovery Company
As a file recovery company, Cornerstone Discovery helps individuals, lawyers/law firms, and businesses recover corrupted, lost, or deleted data. Our digital forensics experts will investigate the data loss incident and recommend ways to salvage and restore the data.
Mobile Device Investigator
96% of Americans now own a cell phone of some kind, significantly increasing the number of cases that rely on mobile device data for critical evidence. Our digital forensic examiners can help you recover data and analyze evidence remotely, onsite, or at our lab. We have extensive experience working with both iOS and Android devices.
Founding Member and Managing Director, Louis Cinquanto, has been designated by State and Federal Judges to provide expert opinion regarding Spoliation and Digital Forensics.
The types of mobile device evidence we can recover include SMS and MMS, images, videos, audio files, voicemails, call history, browsing history, emails, calendar information, and GPS data. When you need mobile investigation services to reveal the truth and provide the evidence you need, count on Cornerstone Discovery.
---
Reporting and Expert Witness Testimony
Our digital forensics team comprises experienced and certified digital forensic examiners who routinely provide expert witness testimony in court. Our experts have at times been designated by State and Federal Judges to provide expert opinion in digital forensics, including issues such as spoliation of evidence, digital media analysis, and source code analysis.
Expert Rebuttal
When you need to challenge a qualification or opinion in court, turn to Cornerstone Discovery. We are dedicated to providing expert opinion following our in-depth analysis and verification of opposing computer forensic evidence, findings, and reports.
Rigorous Chain of Custody Procedures
All of our team members adhere to best practices and follow rigorous chain of custody procedures. Our digital forensic examiners log in all digital devices and track them from the time they are identified or seized to the conclusion of the matter.
CONTACT US
---
Trust Cornerstone Discovery as Your Digital Forensics Examiner
At Cornerstone Discovery, our certified digital forensics examiners are dedicated to helping you and your organization uncover critical evidence and data. Trust our team's meticulous investigative practices with your next case. Our services are available in the Tri-State area, including Philadelphia, PA, the surrounding regions of Bucks, Lehigh, and Montgomery Counties, as well as in NJ, DE, and NY.
For more information about our digital forensic examiners, litigation support, or e-Discovery services, reach out to us today!